Self-paced programs dedicated to those who need guidance, understanding the notions of neuroscience & helpful psychology, as well as support in turning meditation into a daily routine or further developing their practice of mindfulness and compassion. Learn Mindfulness with an internationally accredited teacher.
All programs are online, you have unlimited access to a course platform, where you can find and download daily exercises in audio format in Romanian language. They are suitable for any level of practice, including beginners. You receive daily email reminders that help you practice daily. The 7-day program builds gradually, from simple to complex.
We offer you the following 4 self paced programs:
7 DAYS OF QUIET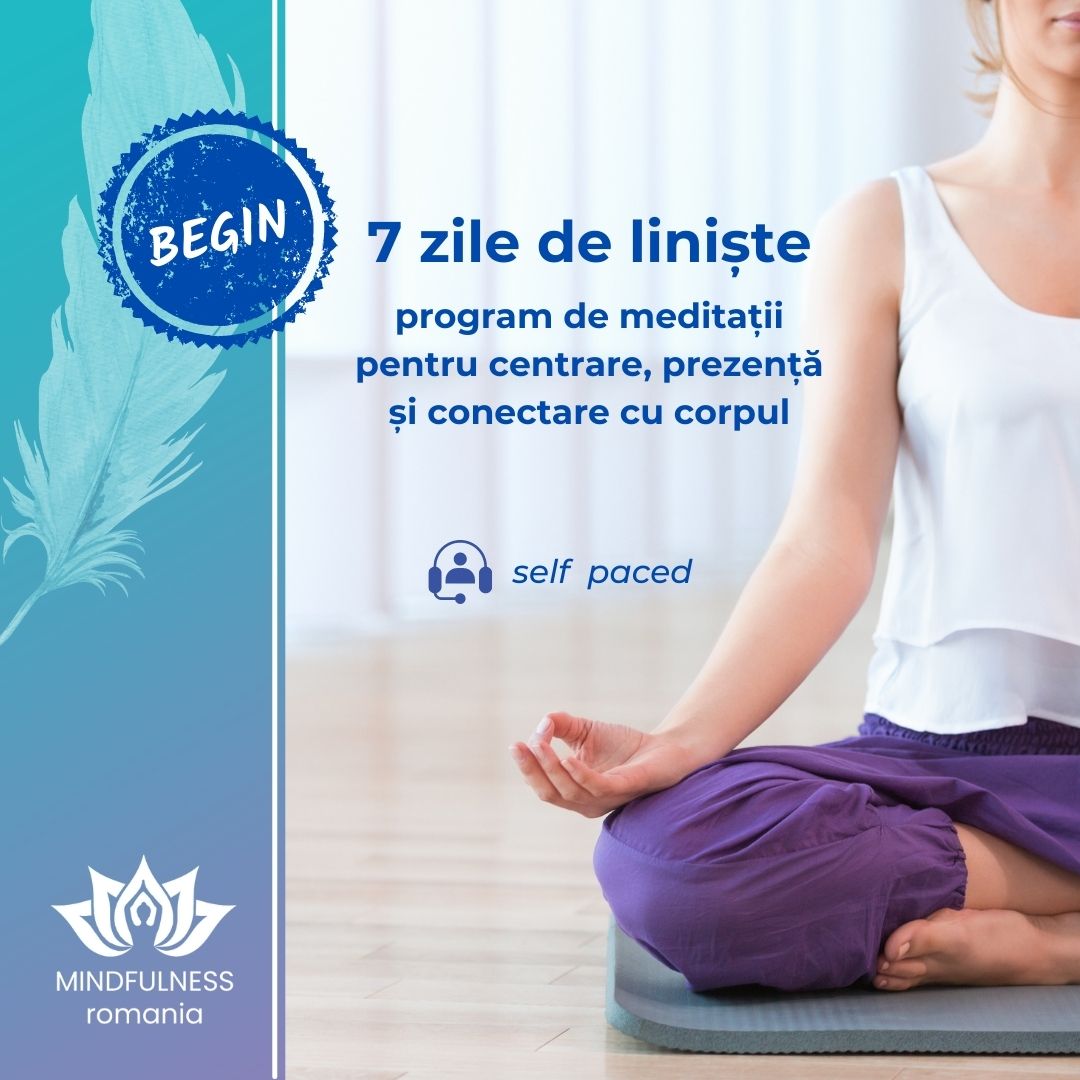 Self-paced online meditation program for centering, presence and connection with the body. It gives you access to 7 daily practices, of maximum 10 minutes each, which will help you to refresh yourself, to anchor yourself in the body and to regain your inner calm, whether you are at home or at work.
Find out details here
7 DAYS OF CALM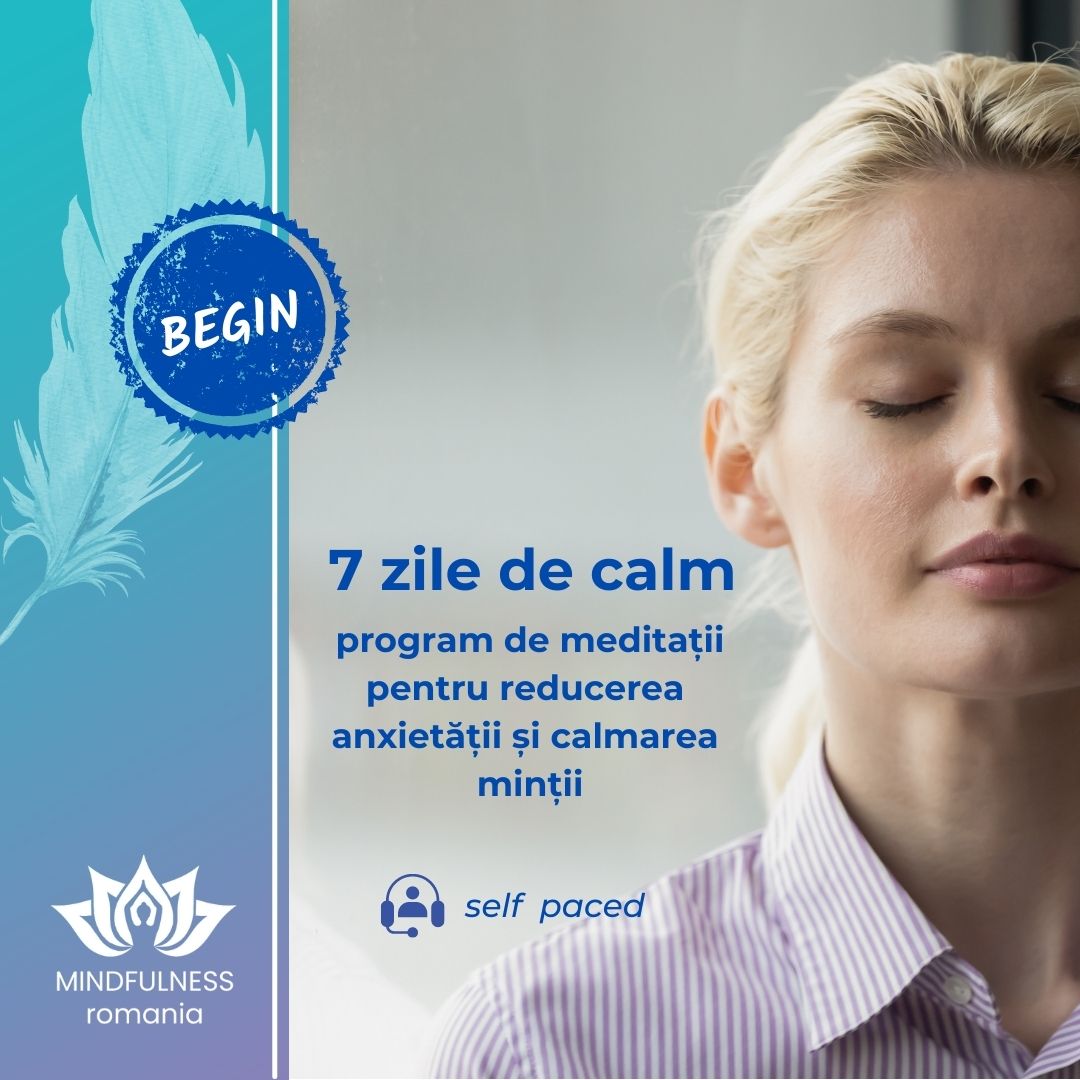 Meditation program to reduce anxiety and calm the mind. This self paced online program offers you 7 exercises and tools to change the way you relate to your thoughts, so that you get out of the spiral of negativity and worries that invade you.
Find out details here
7 DAYS OF ACCEPTANCE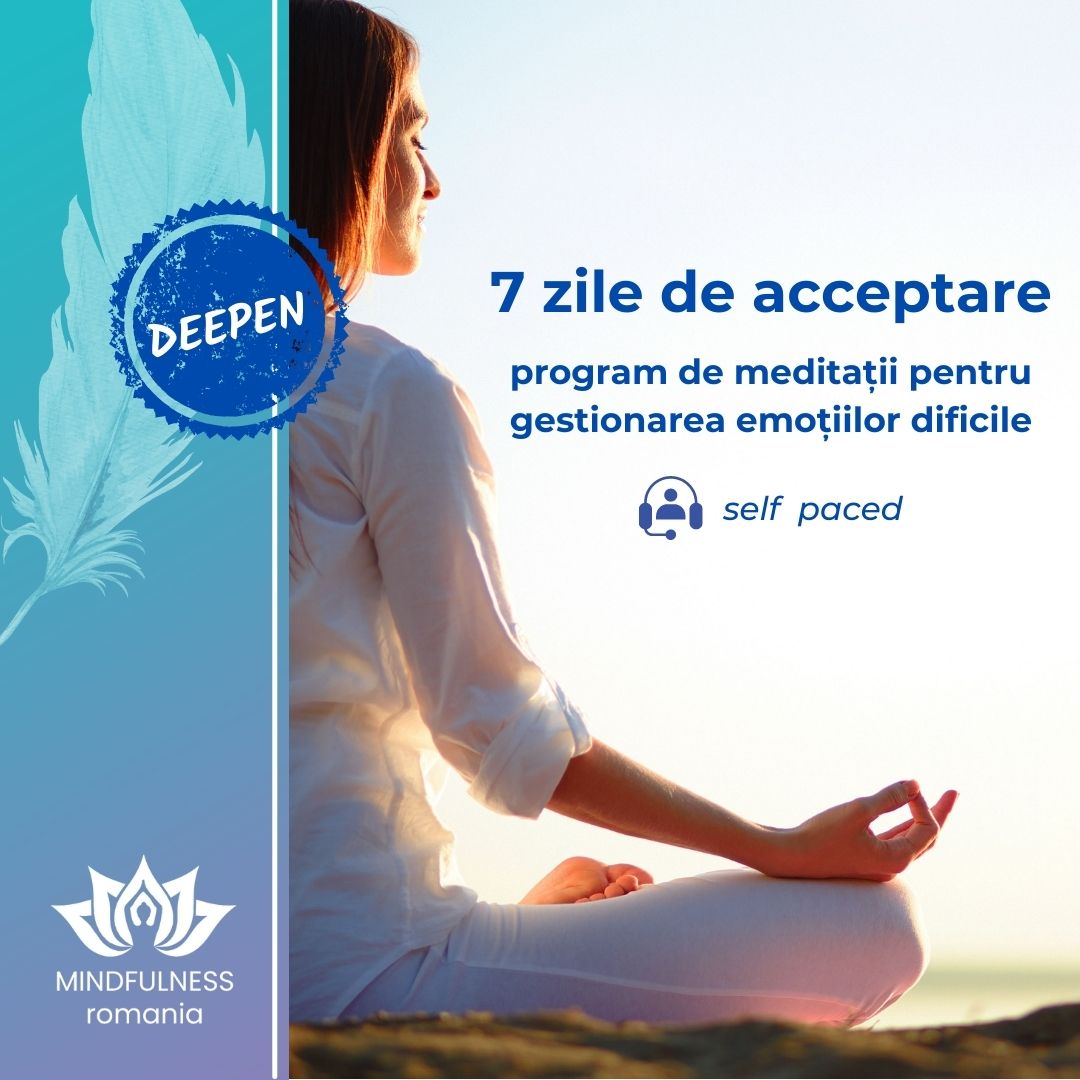 Self paced online program that offers you 7 exercises to identify, become aware and accept your emotions, so that you can always dissolve a difficult emotion and bring a drop of joy in the middle of a challenging situation. You receive daily internships by email that you will be able to integrate into your daily schedule, at any time.
Find out details here
7 DAYS OF GENTLENESS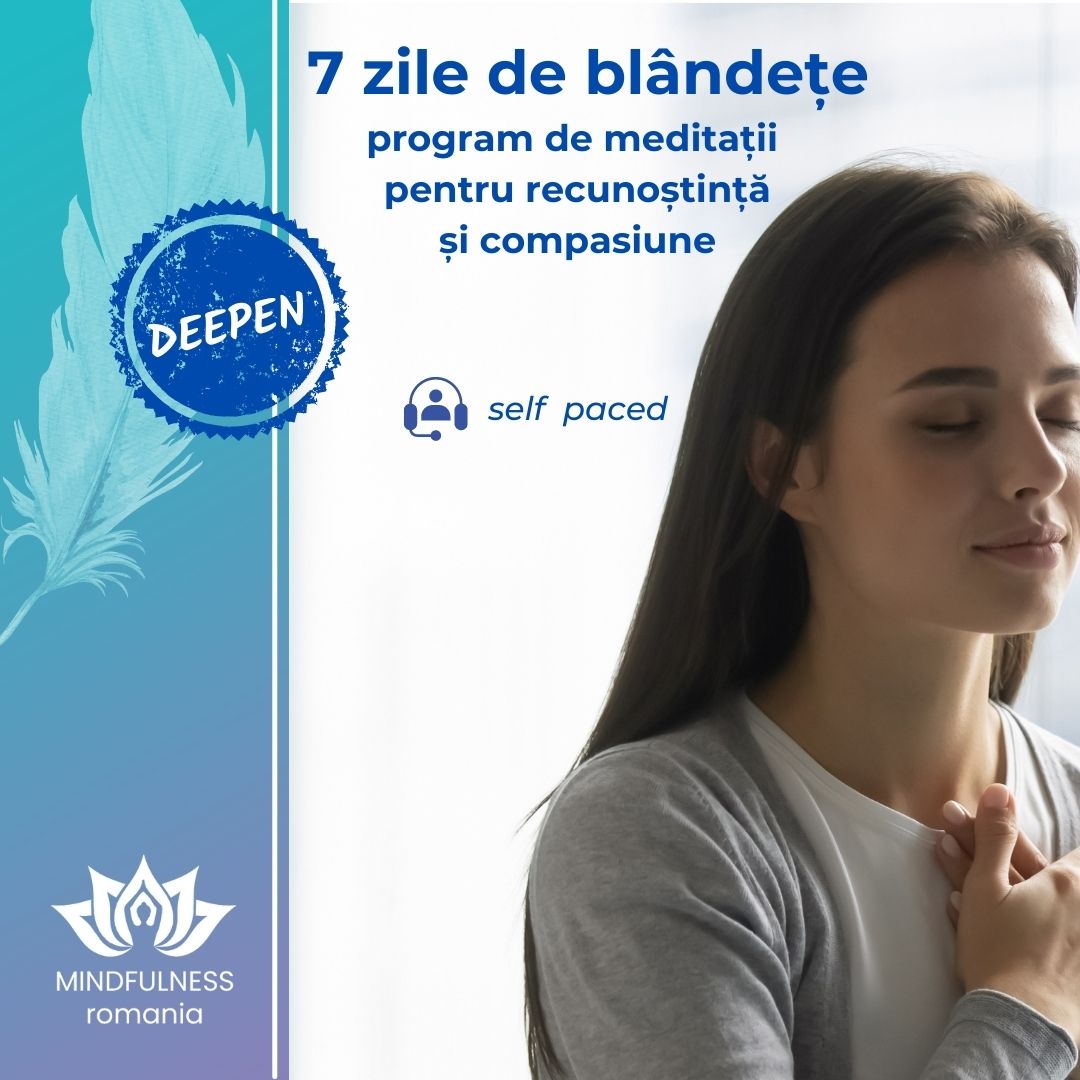 7-day self-paced online program to connect with the voice of your heart, reduce the power of the inner critic and cultivate self-compassion. It will open your heart, unlock your creative energy, and increase your self-love.
Find out details here